My great-great-grandparents, Giuseppe (Joseph) Giambrone and Giuseppa (Josephine) D'Amico Giambrone were buried in the United German and French Cemetery in Buffalo, NY. Both were buried in Section 18. I knew that Josephine died before Joseph and that it was probably before 1920 based on her absence from the census record. From the cemetery records, I learned that she died on 18 Mar 1919 at 51 years old age.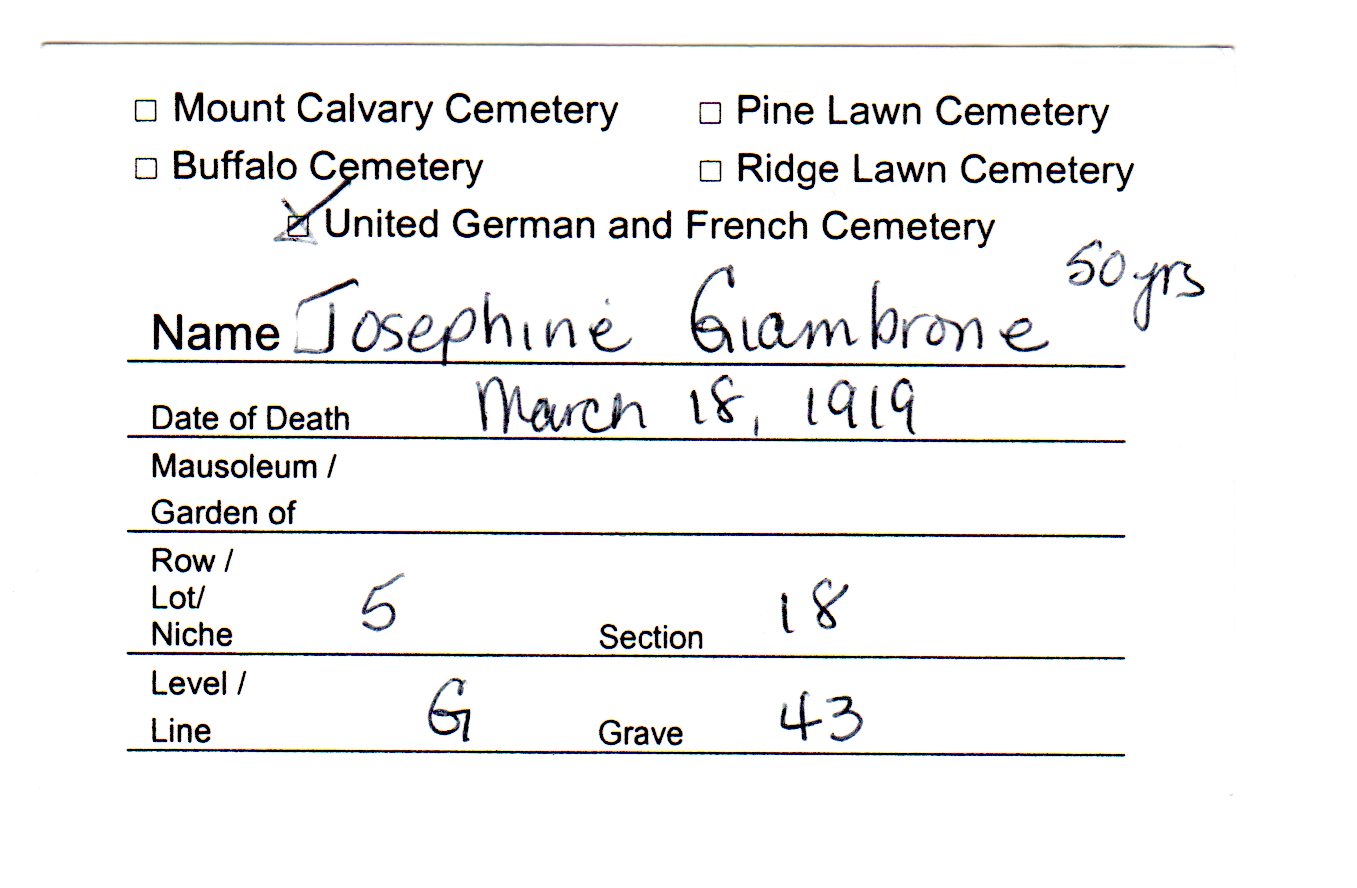 grave record for my great-great-grandmother, Giuseppa (Josephine) Giambrone
Perhaps because Josephine died relatively young, and perhaps because the Giambrone's were rather poor immigrants, she was buried in a single grave. When Giuseppe died in 1942, he could not be buried next to Giuseppa, but he could be buried in the next lot over. He is buried in Section 18, Lot 3, Line H, Grave 14. She is buried in Section 18, Lot 5, Line G, Grave 43.
From the gravestone, I also see that my great-great-grandmother was D'Amico, not Amico. Or perhaps it was spelled both ways?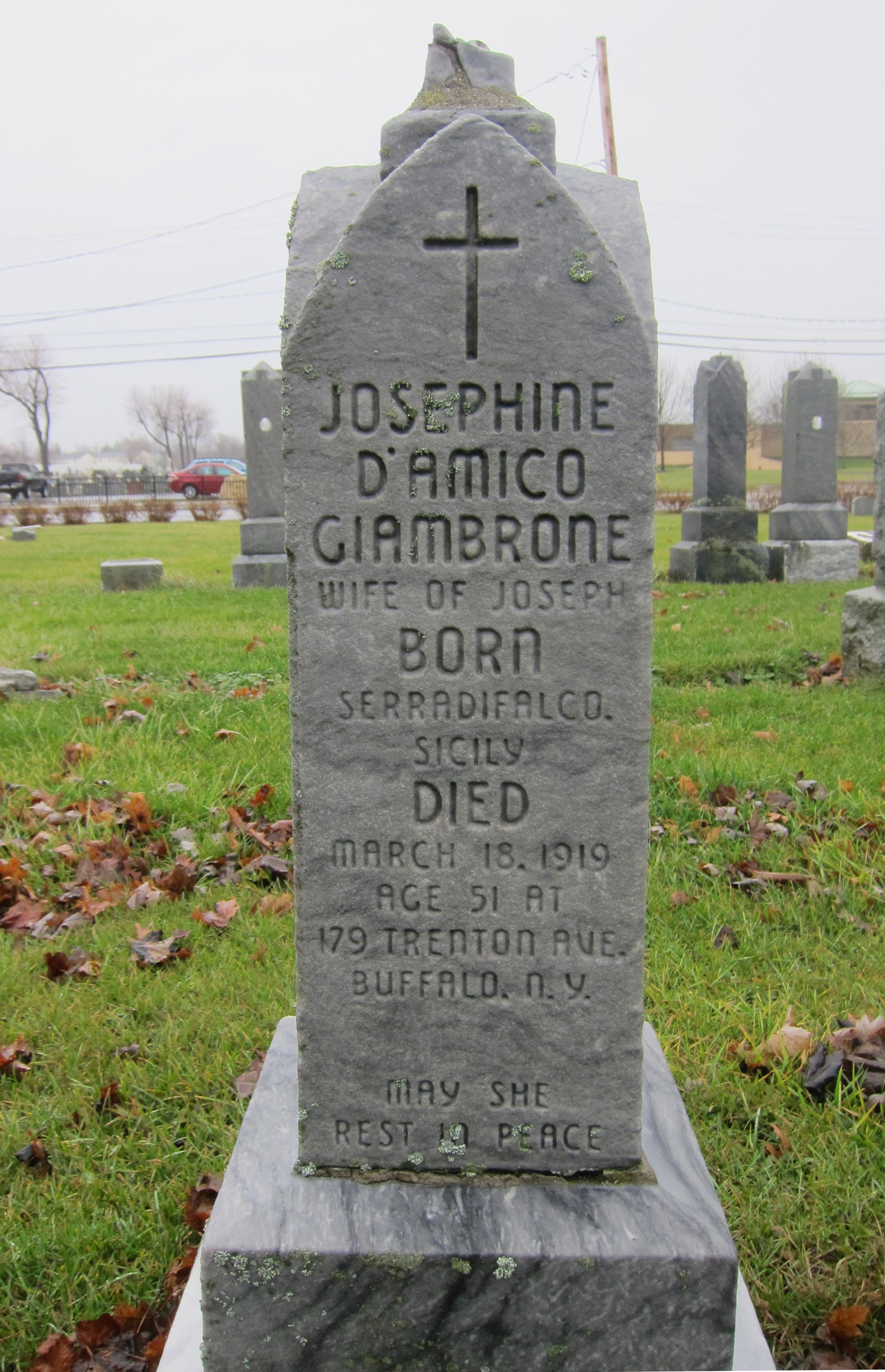 my great-great-grandmother, Giuseppa (Josephine) D'Amico Giambrone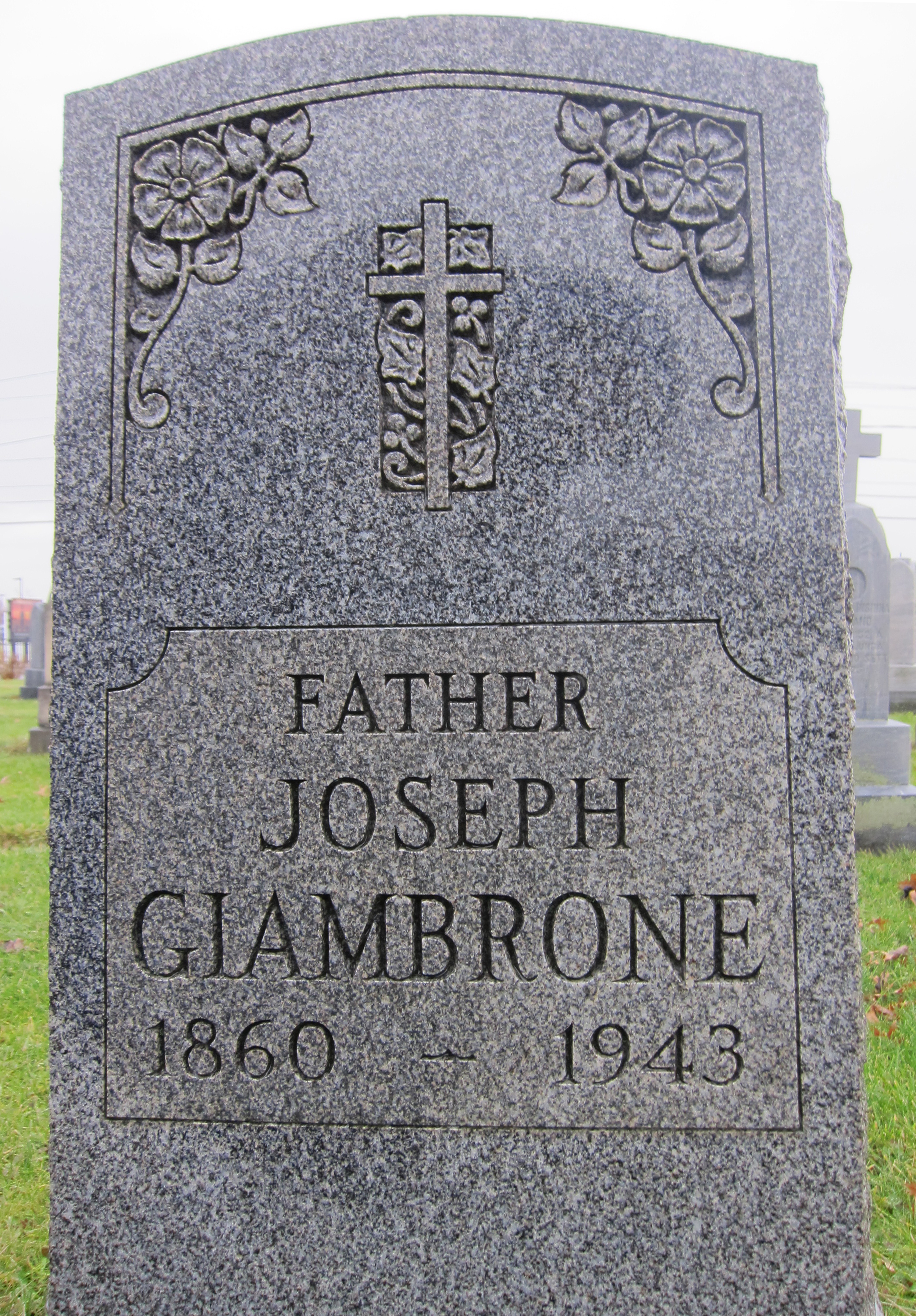 my great-great-grandfather, Giuseppe (Joseph) Giambrone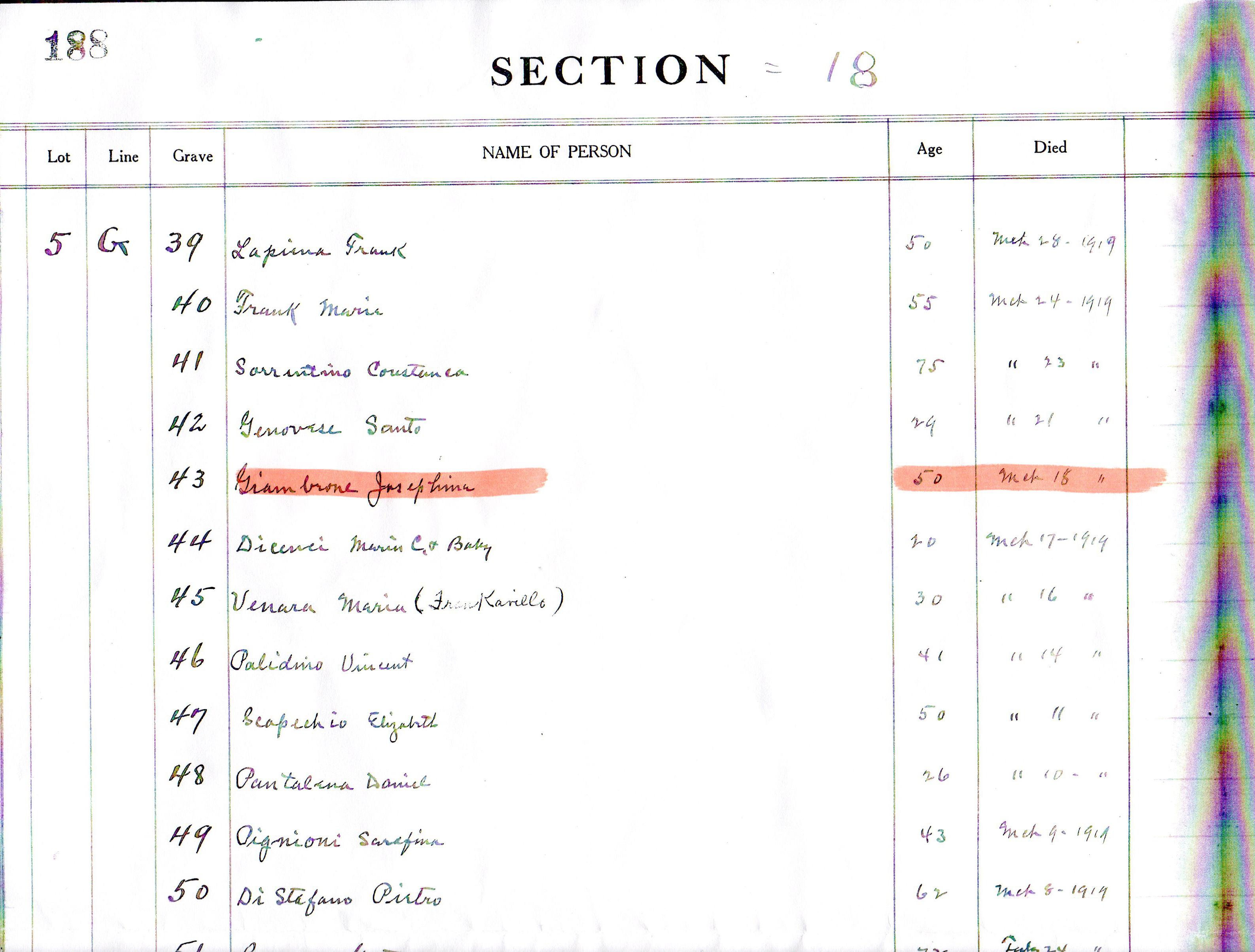 gravesite record for my great-great-grandmother, Giuseppa (Josephine) Giambrone
gravesite record for my great-great-grandfather, Giuseppe Giambrone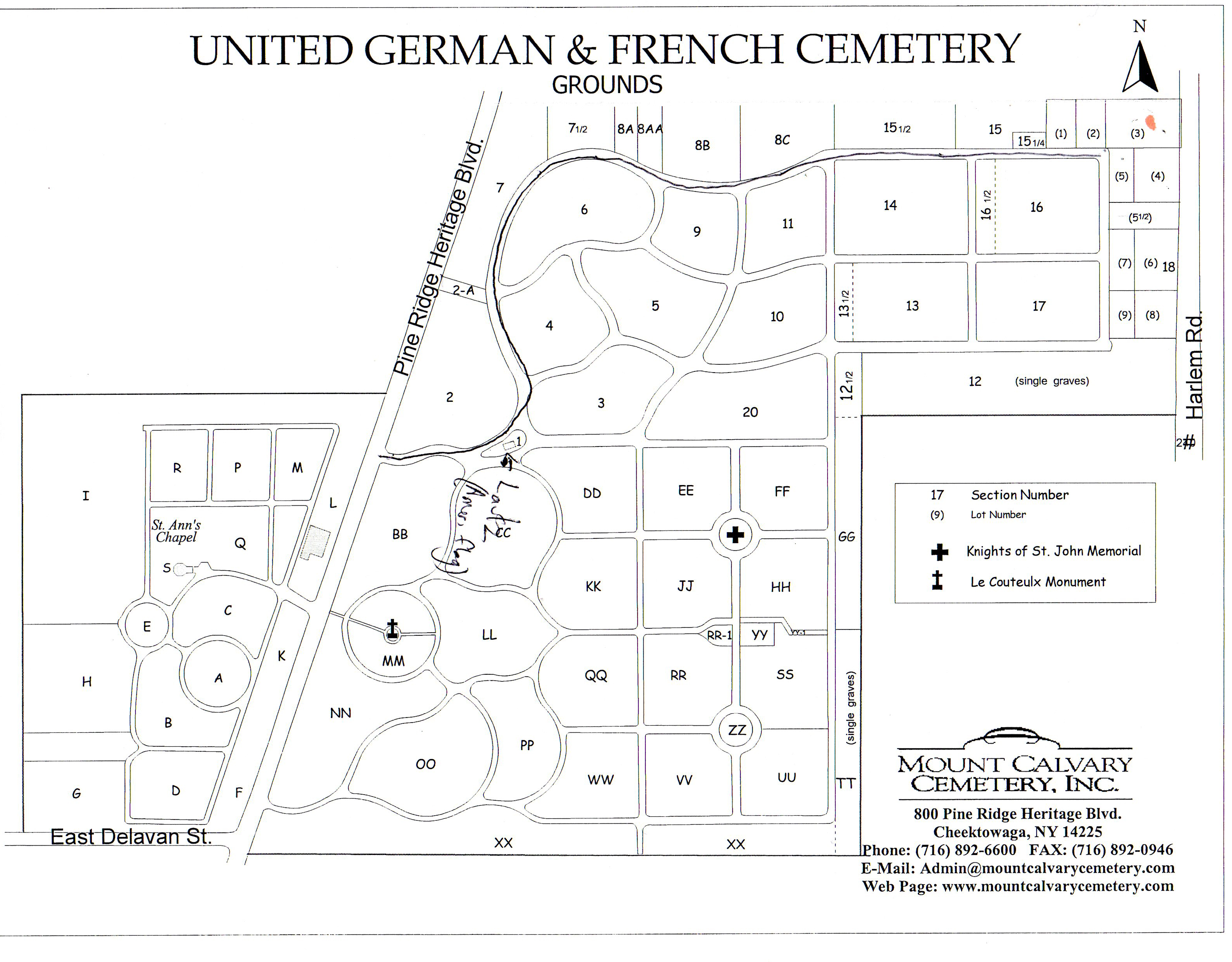 map of United German and French Cemetery