Growing up, I always heard stories that we were somehow related to Bishop Burke. He was Bishop of Buffalo from 1952 until his death in Rome in 1962 while attending the Second Vatican Council. Finding my great-great-grandfather's death certificate has given me some confidence about the relationship between my family and the Bishop.
It appears that Anthony Burke was the brother of Joseph Burke, the father of Bishop Burke. I knew that they were close – possibly first cousins – based on correspondence my aunt had from the Bishop. Joseph Burke's death certificate only listed his father as Patrick, his mother was unknown. My great-great-grandfather, Anthony's death certificate lists his father as Patrick and his mother as Ann McNulty. It's likely they were brothers, making my great-grandfather and the Bishop first cousins.
But my mother also said they were "more than first cousins". I think now that was more by marriage than blood. Bishop Burke's mother was Amelia Howard. Her brother was Henry Howard, who was the first husband of Anna Brady, who appears to have been both sister-in-law and second wife to Anthony Burke. (Another possibility is that Anna Brady and Maria Brady are the same person, though that seems less likely for several reasons I posted about before.)
So Bishop Burke's father, Joseph, was my great-grandfather's uncle. And Bishop Burke's mother, Amelia, was my great-grandfather's step-mother's sister-in-law. Not quite "two brothers married two sisters" either but it makes some more sense now.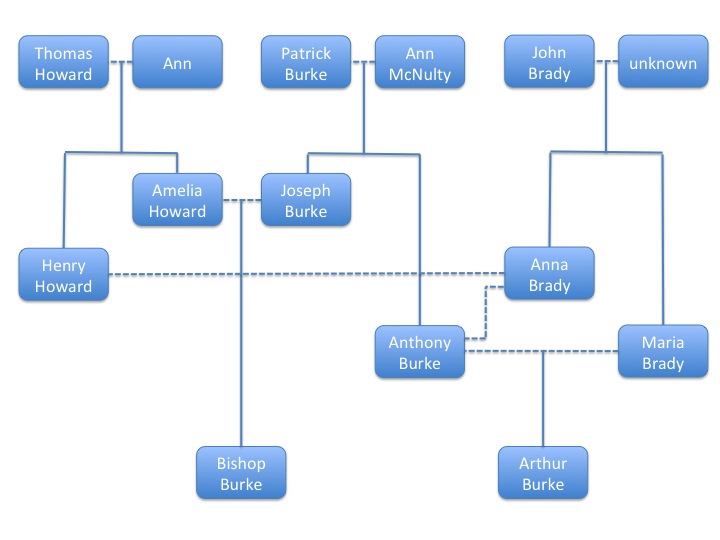 relation between Bishop Burke and Arthur Burke
invitation to my great-grandparents from the Bishop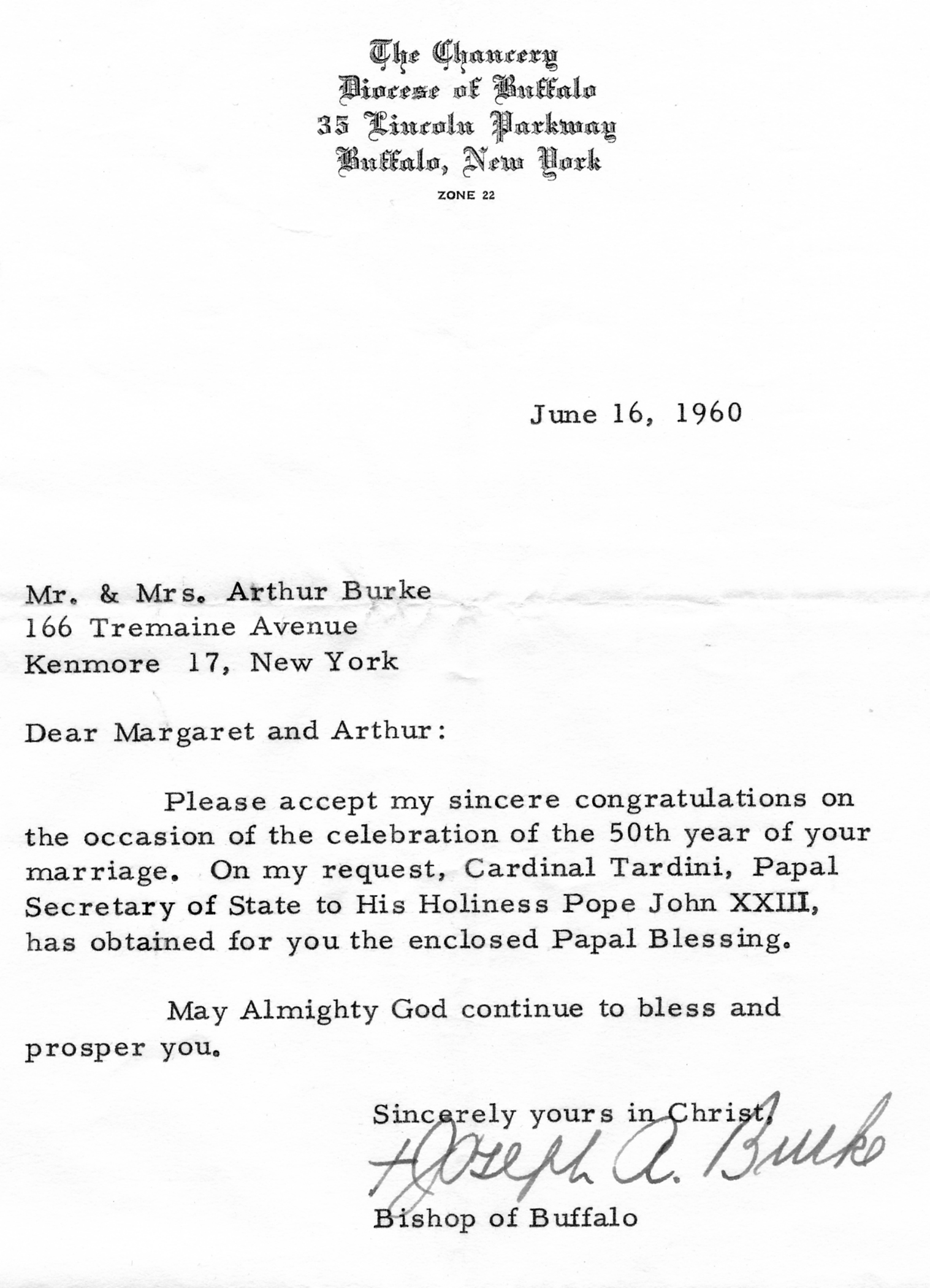 papal blessing of my great-grandparents from Bishop Burke