Another one of my wife's great-great-great-grandparents, Isaac Zellers (1840-1912), also fought in the Civil War. He was in Company D of the 150th Pennsylvania Volunteers. After mustering near Harrisonburg in 1862, they were guard troops for President Lincoln, fought at Chancellorsville and Gettysburg. Isaac Zellers was injured at Gettysburg and spent the rest of the war in the hospital.
According to the records:
hazel eyes, dark hair, dark complexion
6 feet tall
born PA, Union County
blacksmith
enlisted 22 Aug 1862, Mifflinburg, PA
enlisted for 3 years
mustered Aug 29, 1862, Harrisburg, PA
14 months in hospital
Oct 1863 – Absent sick in General Hospital since July 1863
Nov 64 – Jan 64 – sick in General Hospital York, PA
Feb – Apr 64 – sick since Aug 1 1863 in General Hospital Washington, DC
May 64 – May 65 – absent sick in General Hospital since July 1 1863
It says "Name appears also as Isaac Zeller"
Wounded at Battle of Gettysburg, July 1 1863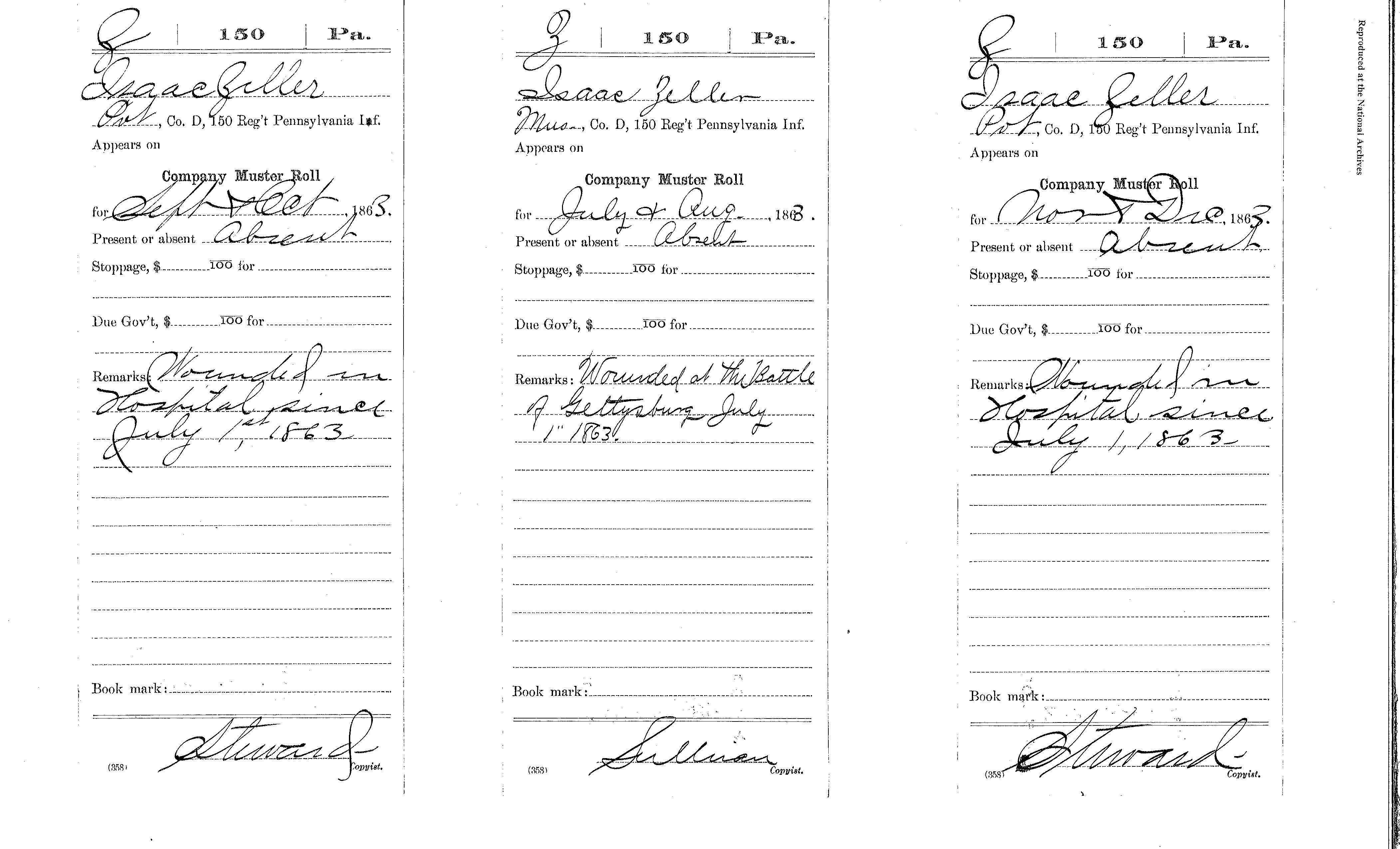 This is page that shows that he was wounded at the Battle of Gettysburg