Last month, I received a letter from the U.S. Citizenship and Immigration Service stating that no record was found of my great-grandfather's naturalization as a U.S. citizen. That started a process of doing a search of the National Archives for naturalization records, census records, and immigration records. An expensive process.
Today, I received this email: "After further review of your case we have discovered an error on our part. We actually located a certificate of naturalization file for Mr. Palmeri; I have attached a copy of the positive results letter which includes the directions on how to order the actual file. I do apologize for any inconvenience this may have cause and if you have any additional questions please feel free to contact me. Have a great day."
Of course I'm happy they actually found his record. This document proves that my great-grandfather became a naturalized U.S. citizen 10 years after my grandfather was born in the U.S. That qualifies us for dual Italian citizenship.
I'm not so happy that it cost me $150 in unnecessary NARA searches.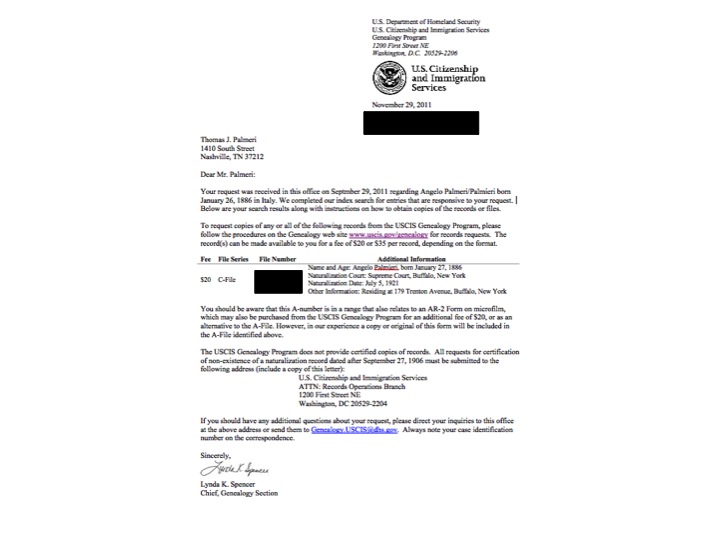 My great-grandfather was naturalized on 5 Jul 1921 in the Supreme Court of Buffalo, NY