After I learned that my great-grandfather, Angelo Palmeri, had a brother, Charles, and that Charles and Angelo had married sisters, Maria and Barbara, I set about trying to find more information.
Palmeri is not a very common name outside of Buffalo, NY. I think my wife and I are the only Palmeris in Nashville. I figure that at least some of the Palmeris living in Buffalo are related. So I send out about a dozen letters to various Palmeris listed in the phone book. A few weeks later, I get a call from someone who turns out to be my dad's second cousin. He knows my dad, not just as family, but because they both worked for the Buffalo Board of Education. His son, who is probably about my age, received one of my random letters and gave it to him.
Chuck was a treasure of information about the Palmeri family. I learned that Angelo and Charles had two brothers, Samuel and Peter, who also came to Buffalo, and that they may have left a sister, Maria, in Serradifalco. I also learn that Maria and Barbara Giambrone – I finally know their last name for sure – had three sisters and a brother who came to Buffalo and a sister who stayed in Sicily. I also learn that my great-great-grandparents, Giuseppe and Giuseppa Giambrone, parents to the Giambrone clan, also came to Buffalo. I recently learned that they are buried in Mount Calvary Cemetery in Buffalo.
They shared information about the Palmeri family. They knew by grandfather and grandmother well. They shared information about Serradifalco, including a video that showed the homes my great-grandparents had been born in and that showed a street named after the family in Serradifalco, Via Palmeri.
But maybe the coolest thing they shared was a story of my great-great-aunt and uncle, Charles and Barbara (Giambrone) Palmeri.
You can click here for the full story: Story of Charles and Barbara (Giambrone) Palmeri
There is a lot of really interesting information in their about life as a young immigrant family.
Every summer, the Palmeris and Giambrones would go to the Eden Valley to pick peas and beans. All of the adults and children would work and they would sleep in a barn. They were paid 1 cent a per pound for peas and 2 cents per pound for beans. As the boys got older, they would graduate from picking to hoeing and running machinery.
Apparently, my grandfather, Joseph Palmeri, used to go down every summer until he got married. My father remembers going down there occasionally as a child. But according to my dad, his mother had no interest in being anywhere near farm work.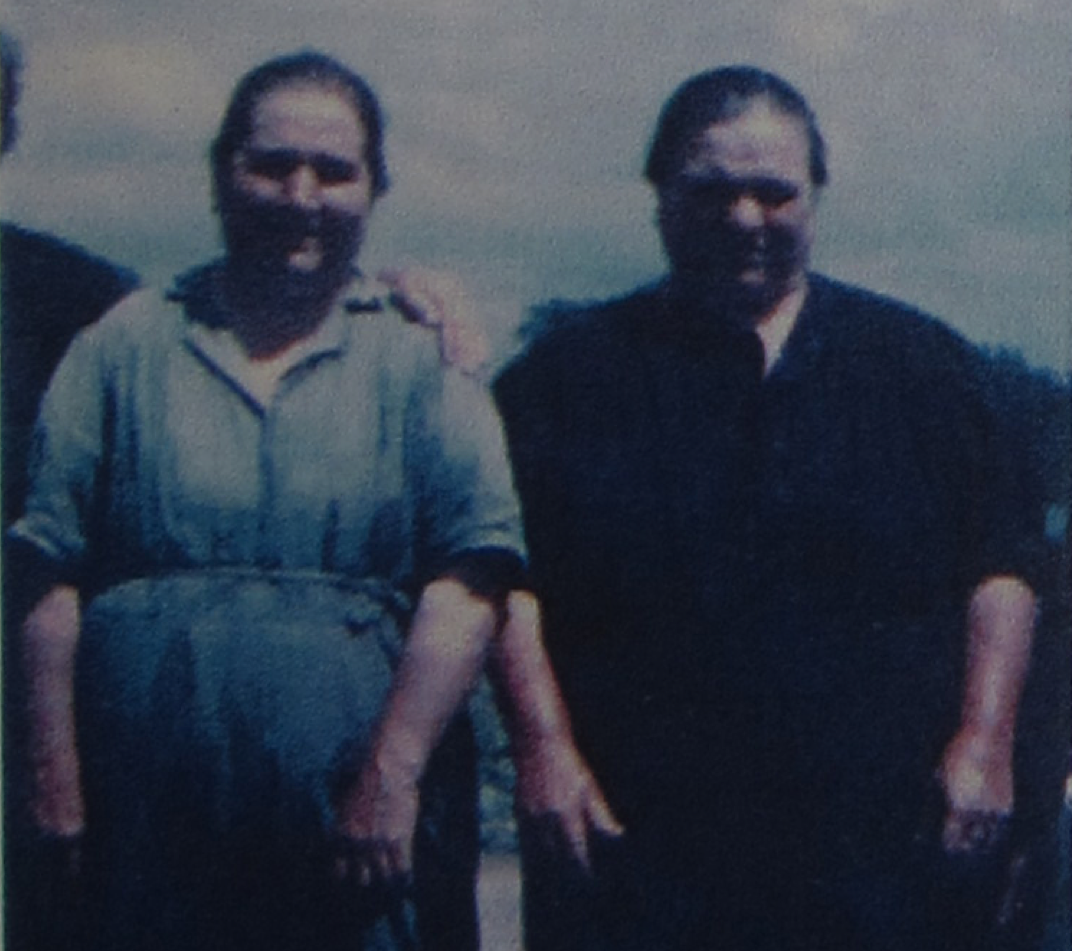 Barbara and Maria (Giambrone) Palmeri