My great-great-grandparents, Patrick Cruice and Bridget Sweeney Cruice, were buried in Holy Cross Cemetery in Lackawanna, NY. I knew their death dates, but I got pictures of their graves. I also got a death date for Patrick's brother, James Cruice, who was also buried in the same plot. I'll get a copy of his death certificate from the City of Buffalo to confirm their parents' names.
I also discovered that another plot of Cruice's was buried in the same area. These are:
Thomas Cruice, died 24 Oct 1897 (66 years)
Thomas Cruice, died 1 Mar 1905 (85 years)
John Maker, died 4 Mar 1905
Catherine Cruice, died 15 May 1912
Thomas Cruice, died 3 Feb 1919 (55 years)
James Cruice, died 16 Oct 1933
Charles J. Quinn, died 10 Oct 1940
Anna M. Quinn, died 25 Sep 1942
I don't know if these are related to my Cruice's, but the cemetery was giving my name to another person who was recently researching this same Cruice family.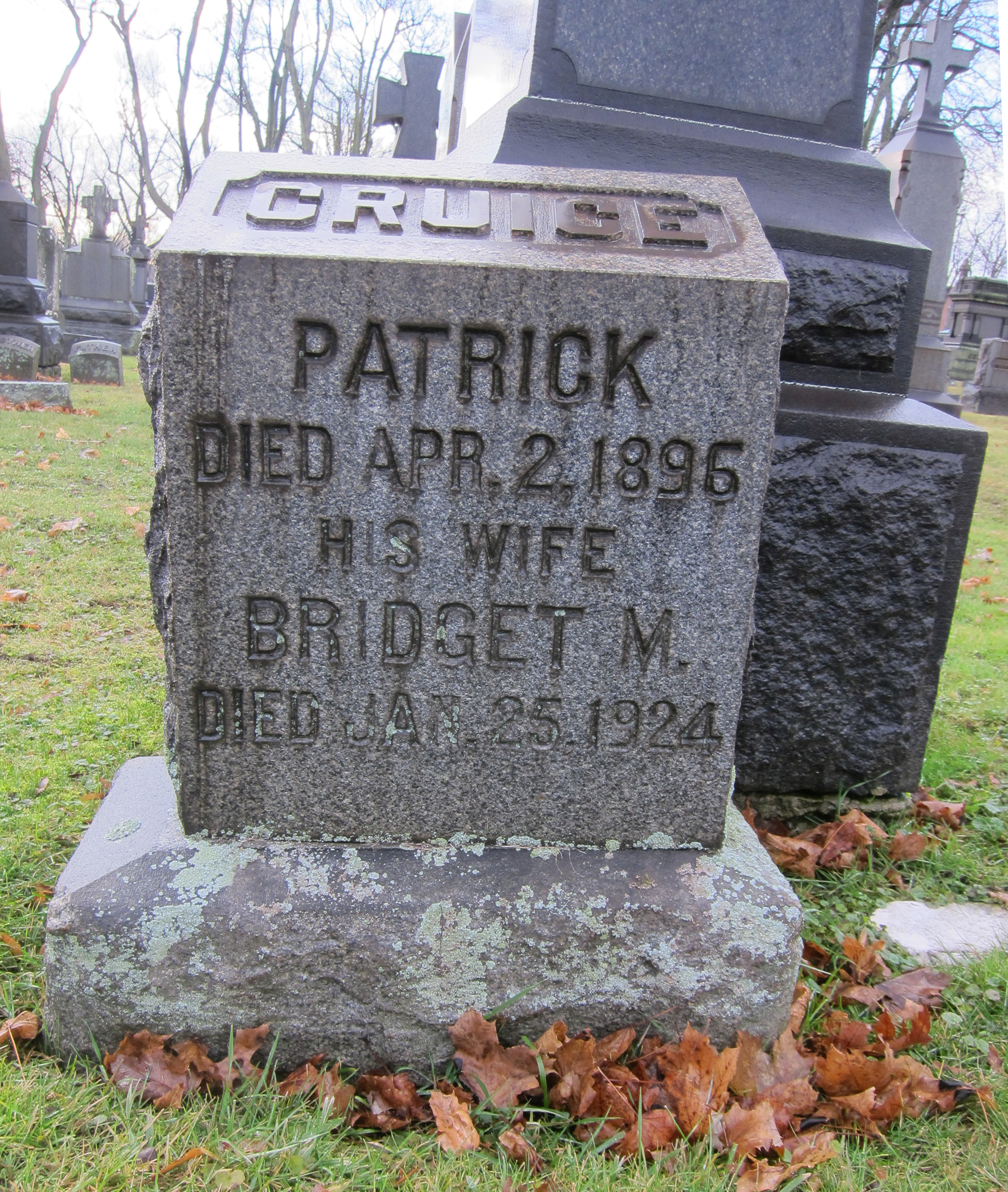 headstone for Patrick and Bridget Cruice, my great-great-grandparents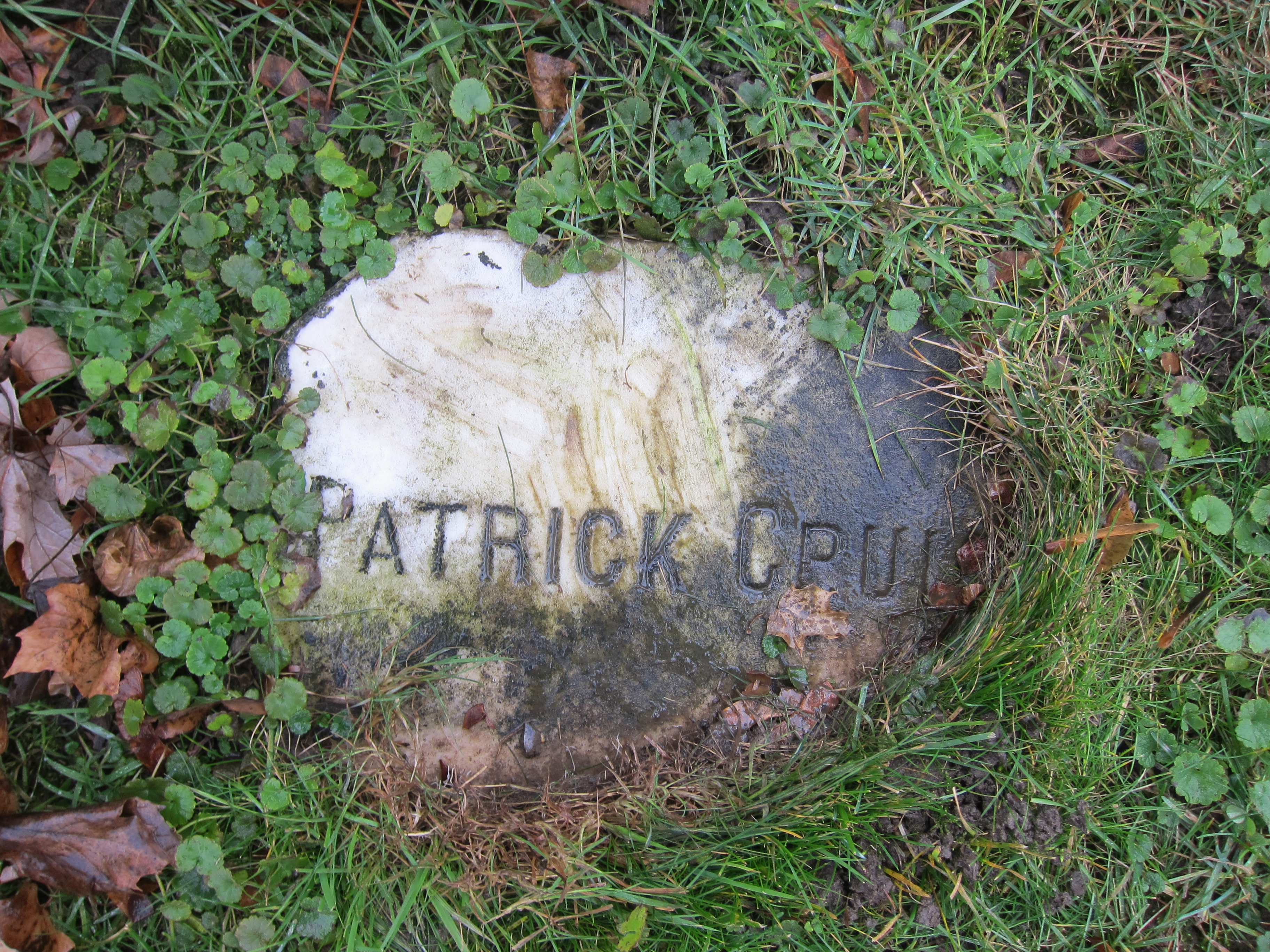 grave marker for Patrick Cruice
map of Holy Cross Cemetery
section N
s
record for my great-great-grandparents cemetery lot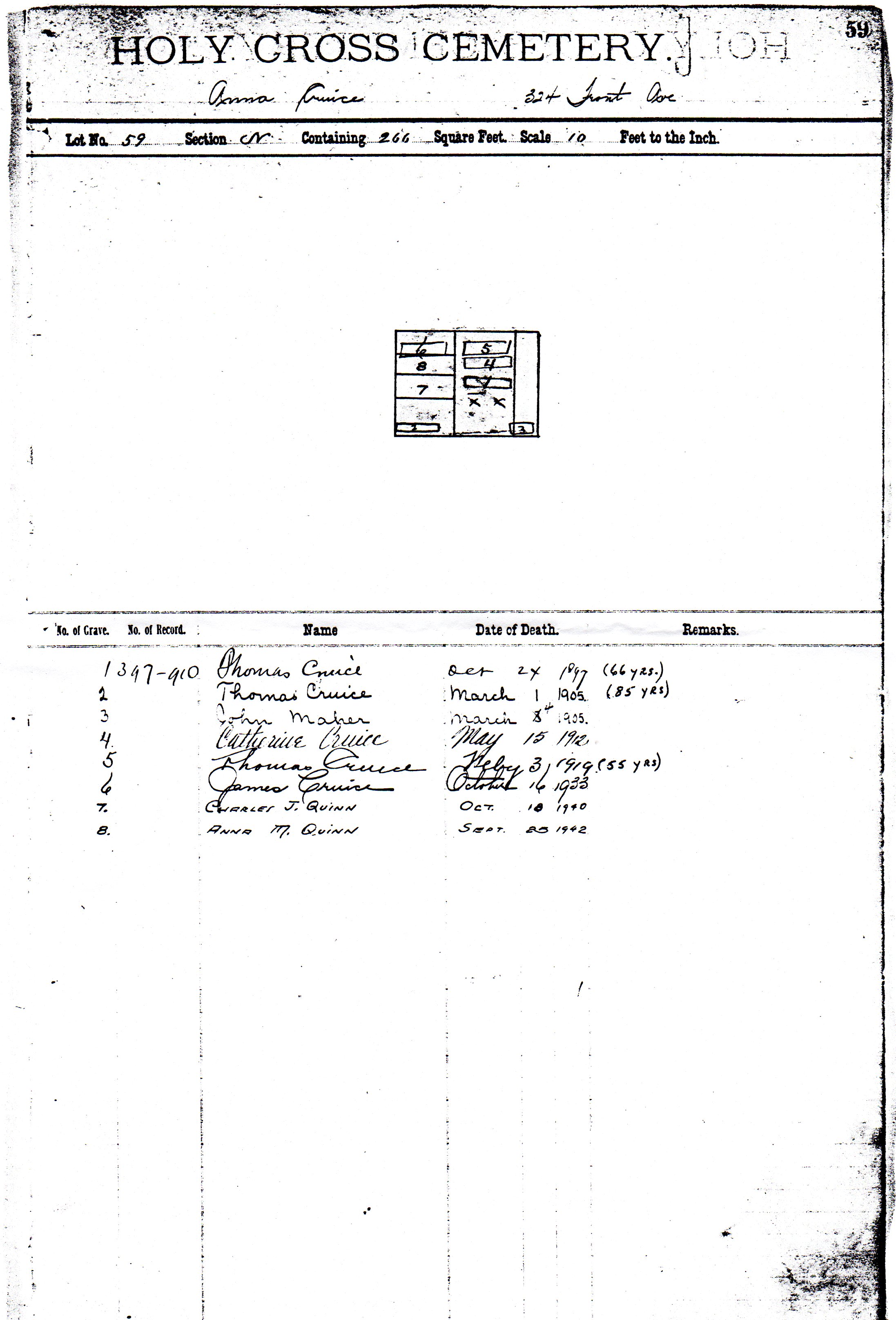 the other Cruice lot